News
Term 3, 2019
Our Term 3 program is now out and most of our programs are simply 'rolling over' into next term. But we do have some events on offer, which are highlighted on the front page, so please make a point of looking over this program : Term 3 Program
12 August 2019.... Peter & Roy busy fixing their Repair Cafe customer's keyboard!! Good to know that even is cold, rainy weather the Repair Cafe goes on..... remember Roy & Peter are at the 'cafe' on the second Saturday of every month!.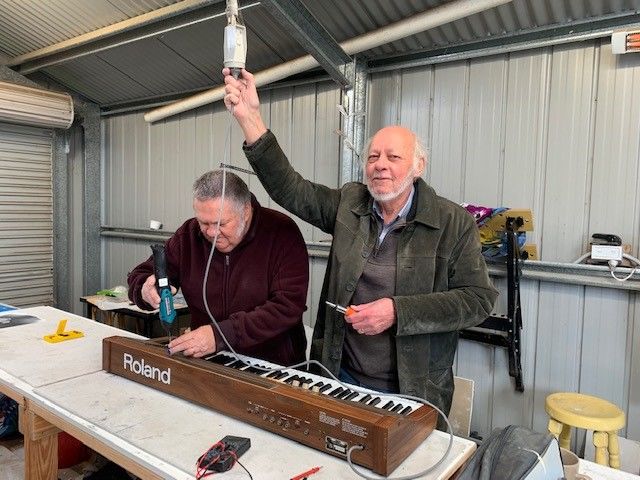 THE PORTAL, Portarlington Neighbourhood House Writers' Magazine, Issue No 9 August 2019 : Click here for the latest Edition of the Portal
Term 3 2019
Note: you will be required to be a member of the Neighbourhood House to enrol in any activities. Click here to view the program.
Latest Edition of the
HOUSE PROUD: The theme for the latest edition of House Proud is 'Did You Know?' : House Proud April 2019 Click Here
Updates:
6 August 2019
The Dixie Chooks Show
What a great success ~ Over 90 people at PNH on a Sunday afternoon in July! Presenting 'Unsung Heroes of Australian Women's History', women's untold stories. Wendy & Moira entertained the crowd and left us all wanting more. Congratulations to Jenny & Lorraine for sourcing this act for PNH and organising just a well received event.
Midwinter Words 2019
Under the creative energies of Pearl & Jenny, Midwinter Words (PNH's Annual Literary Event) was again a wonderful opportunity for people to participate in workshops and listen to authors talks. This year participants were treated to a poetry workshop by Julie Maclean and concluded with a breakfast and readings on the Sunday. Can't wait to hear what they have planned for next year...
Wednesday... 19 June 2019 :
The Back to School for Seniors welcomed a visit from Bellarine Secondary College students to be interviewed regarding living in Portarlington. Some of these students will be making a returned visit to understand more about history of Portarlington from one of our local history buffs/11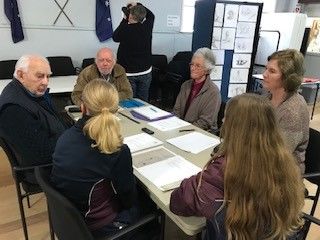 Monday... 3 June 2019:
A great night was had by all for the first of what we hope will be many La Mama Theatre Mobile shows. The night was a sell out with 45 tickets sold and the show 'To Lonely With Love'. performed by : Lisa Dellinger & Jennifer Monk was thought provoking and extremely enjoyable. We now can't wait to bring more La Mama mobile productions to Portarlington.... so stay tuned.
The Longest Afternoon/morning tea at PNH has proven to be a success, with close to $1,000 being raised for the Anti-Cancer Council and cancer research. It was lovely last week to see many of our groups chatting over a delicious morning/afternoon tea, and a treat to be invited to come our of my office and have a chat and a bite to eat! These funds raising efforts with ensure approximately $2,000 is donated to this worthy cause and the Neighbourhood House will be matching all contributions raised.
This morning arriving at PNH in the cold it was inspiring to be greeted with the sight of such a large group of 'Power Walkers' in the PNH Hall. These Power Walkers have the opportunity to meet a 9.00am and to get in 5 miles of walking, even on the coldest of days. Don't forget Power Walking is also on in the hall on Thursday mornings at 9.00am, and you can exercise to Latin music & moves on Wednesday morning with Zumba for Baby Boomers at 9.15am.
Monday... 13 May 2019:
Congratulations to our Repair Cafe team who had a great start on Saturday. Not only did this champion team of 4 fix 8 separate items, they also connected with the Port Produce people who have a food swap every 2nd and 4th Saturday at PNH. Not sure if it was the skills for the team or the homemade scones (thank you Christine) but all those strolling down to PNH on Saturday morning were engaged in fixing, swapping, learning new skills or just enjoying a chat over a tea or coffee! The Repair Cafe will NOW be every 2nd & 4th Saturday of the month, 10.00am - 11.30am... Note: picture below... a talented team of fixers!!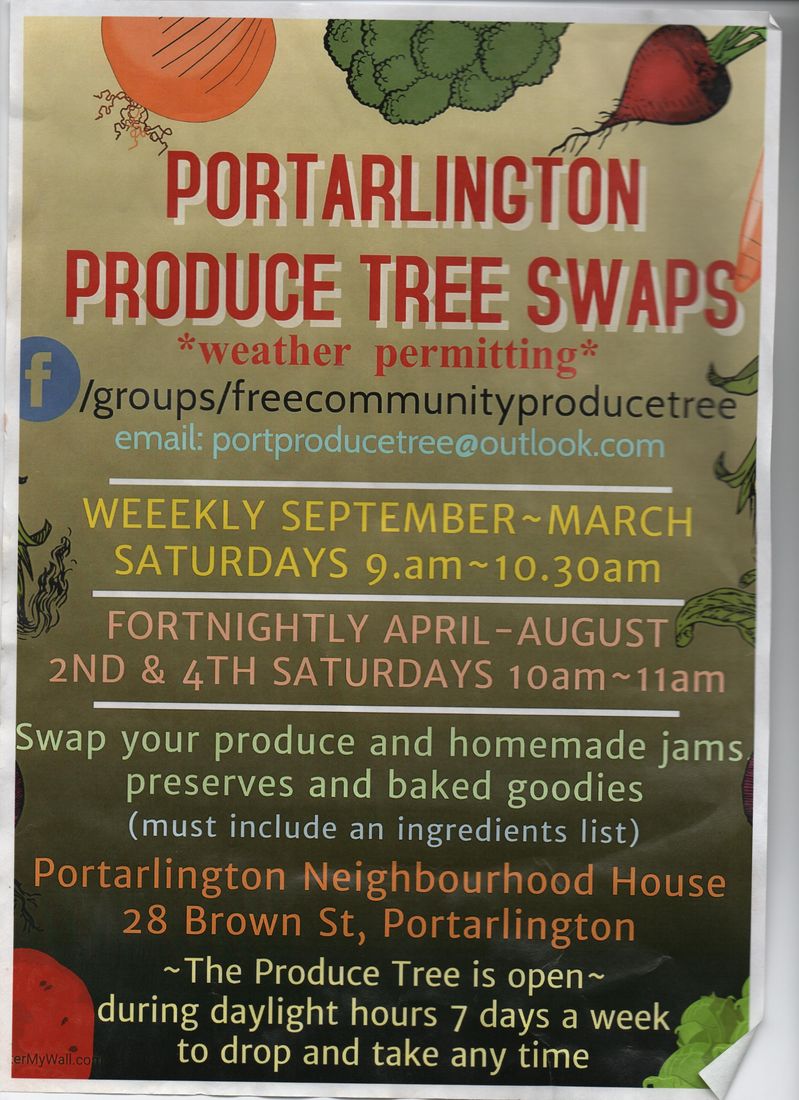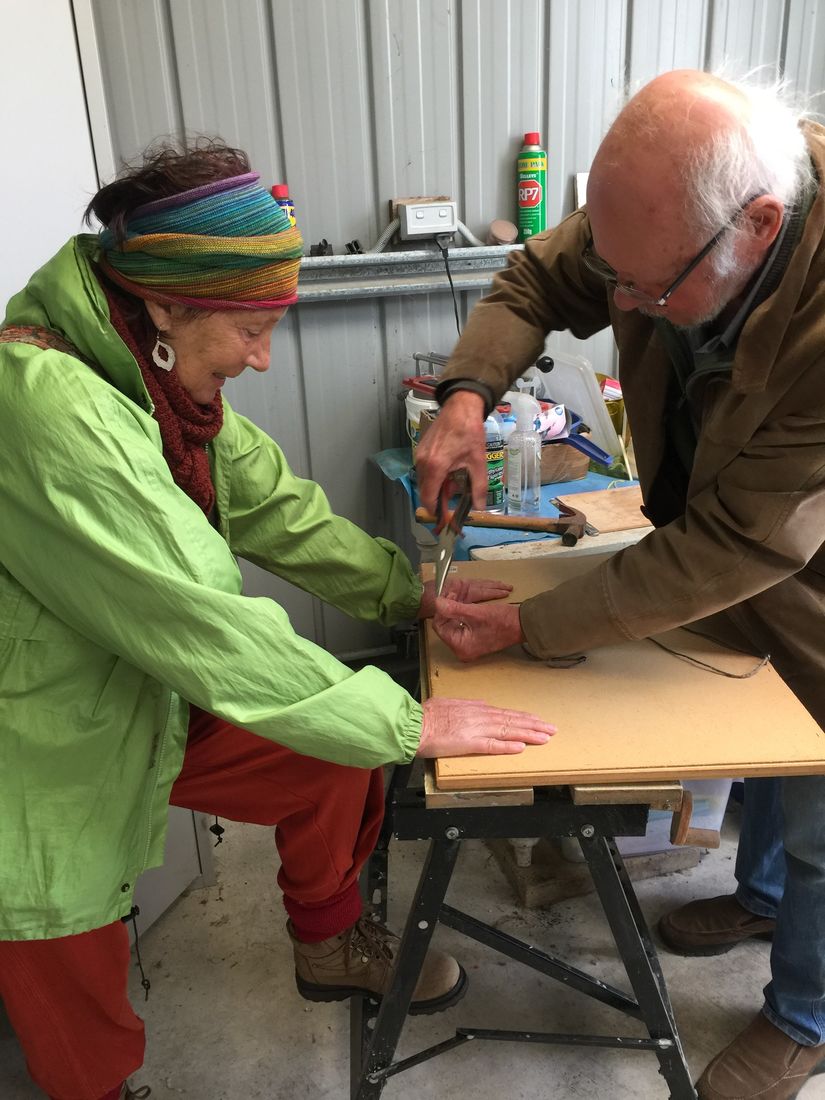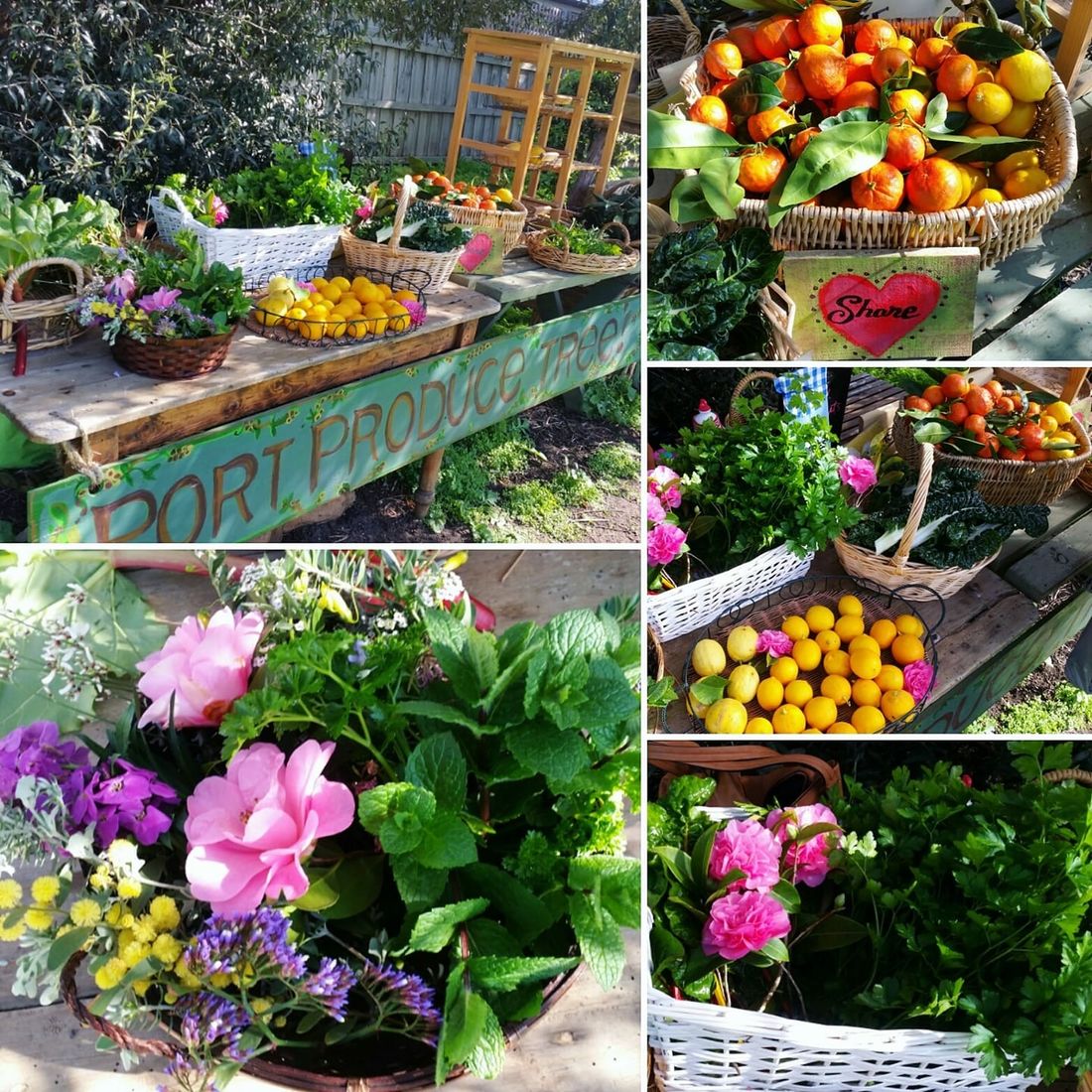 Wednesday ...8 May 2019:
People in the PNH Back to School for Seniors Group have been studying and presenting 'Women in History' who have done amazing things but may not be well known. This has uncovered truly inspiring stories such as nurses in war time who undertook heroic acts to save lives! The Back to school for Seniors Groups meets weekly on Friday mornings and not only enjoys history but also covers maths, science and a variety of 'school ' topics. For all those that enjoy life long learning!
Monday ...6 May 2019:
The Tour to the Garden of St Erth and Trentham last Thursday 2 May was reported to be a very enjoyable day for the 46 people who attended. We were a little worried that the rain on Thursday may have dampen the spirits of those attending, however it stopped raining just before the bus arrived and upon getting off the bus the beautiful smells of the gardens and surrounding gum trees were were heightened by the recent rains. Trentham was a quaint town to visit, although it was surprising to note that many of the shops in town were closed on a Thursday. However, some delicious food and a walk along the pretty Main St made up of this! Special thanks to Robyn Hope for being the Tour Coordinator on the day!
Armchair Travel last Friday was presented by Sheri who took all those that attended on a 'trip' to Sri Lanka. Sheri not only presented a fascinating talk and provided insightful commentary on Sri Lanka, she treated everyone to a cup of tradition Sri Lankan Tea ~ a real treat!! Special thanks to Gemma who organises fortnightly Armchair travel adventures!
Rene's new weekly 'French Conversation' has proved to be very popular. 14 people are now happily meeting in our foyer on Wednesday afternoons to 'become a little French'! Leaning French greetings and even songs, this class has been designed to have fun while stimulating the brain.
The Chess Club continues to flourish under the direction of Stan and his 'check mates'. If you feel like a friendly game, come and join this group on Mondays at 10.00am.
Membership
You will need to be a member of the Neighbourhood House to access any activities.
Membership will need to be paid annually from Jan-Dec. Click here to download the form.
Hot off the press "THE PORTAL" Issue No. 8 Click here
Not only are the visual arts flourishing in Portarlington, so are the literary arts. The initial Neighbourhood House Writing Group produced a wonderful anthology of short stories in 2013 called ?Woven Words?. A second writing group sprang up and met, also monthly, working on poetry and short stories. In 2016, these two groups produced a combined anthology of works titled ?Reflections?. This second group has also embarked on a new venture to produce a periodic magazine called ?The Portal? featuring short stories and poems written and selected by its members at its regular meetings. The magazine is available at the Neighbourhood House free of charge (while stocks last) or here on this website by clicking on the link below. We encourage readers of hard copies to pass them on after reading or leave them in places where others may pick them up, as stocks are limited. Happy reading! click here to download. The portal
New... CHESS on Mondays
A very friendly group who meet every Monday to teach and play Chess.
Newcomers are welcome and even if you haven't played before you are most welcome. Visit the link below for more information.
.
Woofa and Walkers book launch, (yes, dogs do write)
Wagging Tales Launch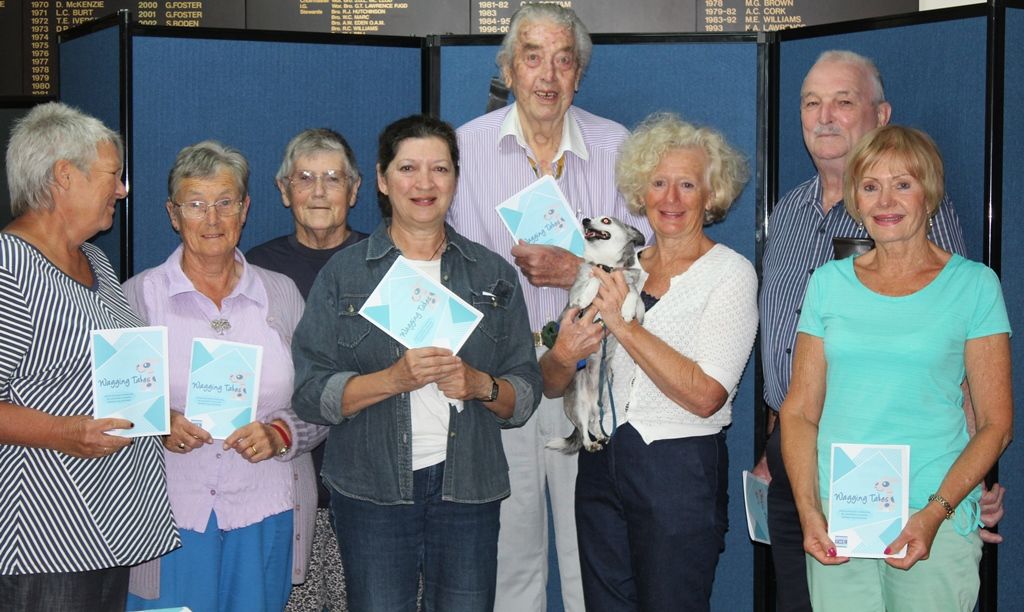 The ?Official Launch of Wagging Tales? was hosted by Woofers and Walkers at Portarlington Neighbourhood House. The gathering celebrated the stories and poems written by dog owners about their favourite woofers. We were delighted to have the editor Peter Hill with us and his number one woofer EmmyTou who got lots of pats and attention. A highlight of the launch was the reading of the poems and stories by the writers present that really brought these stories to life. It was a pleasure to sit with a group of dog owners sharing their poems and stories that gave us an opportunity to celebrate together our dogs and what they mean to us. Woofers and Walkers wish to thank all the dog owners for their wagging tales. There was a rumour at the launch about a Wagging Tales Two. Copies are available in the foyer of Neighbourhood House ($3.00) to cover our printing costs.
Julie Elterman ? Woofers and Walkers
Tai Chi
Tai chi is an ancient form of mind and body exercise developed in China.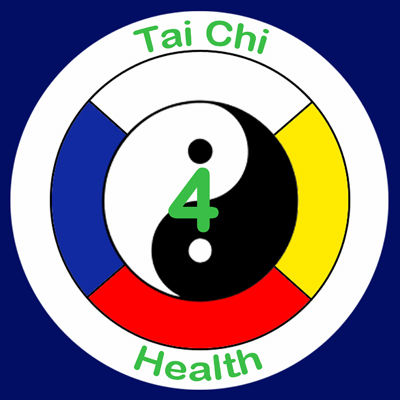 The type of tai chi offered at the Neighbourhood House is Sun Style adapted by Dr Paul Lam.
We call it tai chi for Health.
The exercises are forms taken from martial arts and performed slowly and smoothly. Tai chi for health is a safe exercise for young and old. The forms can even be done while seated. Doing tai chi regularly can benefit everyone physically mentally and socially. The forms help enhance balance flexibility endurance and overall fitness. It takes a while to remember the steps but is well worth it.
Tai chi is held on Monday at 10 a.m. and Thursday at 2p.m.
Everyone is welcome. Give it a try!
ARMCHAIR TRAVEL
The house photography group is organising a series of armchair travel events where those who have travelled overseas talk about their journey.
These events will be held every second Friday. Times to be confirmed.
COME AND EXPLORE AND ENJOY INSIGHTS over drinks and nibbles.
COST: $2.50
Walking group
B2S4S
Back to School for Seniors is now in its fourth year and continues to provide two hours of those forgotten ?school? activities on a Friday morning at the Neighbourhood House. Facilitated by a retired teacher, the sessions aim to immerse students in the subjects they enjoyed?or hated?.so many years ago, and bring poetry, creative writing, mathematics, history and social studies back to life. Social interaction and laughter play a major role in the program.
Students have selected a variety of study topics for 2015 which their ?teacher? will endeavour to build in to the year?s program.
Although homework is occasionally set, it is thankfully not compulsory as this would result in a high failure rate. The class size limit is twenty with many students opting to continue from one year to the next.
Drawing
The Portarlington Neighbourhood House offers two drawing classes on a Wednesday, one in the morning and one in the afternoon. These are interchangeable enabling students to attend either depending on personal appointments etc. The only requirements are pencils, paper and an interest in participating and having fun.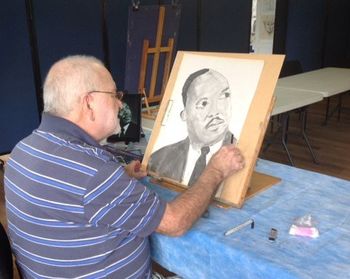 Although some students have had considerable drawing experience, many have had little and come to enjoy the social interaction and relaxation that this drawing class provides. Students have formed a list of subjects to be covered in 2015 and the facilitator will endeavour to present activities relating to these subjects to help develop skills in perspective and tonal value. While being provided with set tasks, students are also encouraged to bring their own photographs, or their own creativity to work from, related to the current subject. Students are also encouraged to explore other mediums (felt pen, biro, pen & ink, water colour, pastel, charcoal, coloured pencil etc) if they so desire.
KENNEL CORNER
The Corner is for all things doggy.
SO for all you dog lovers who have an event to promote or a photo to add please forward information to the Neighbourhood House.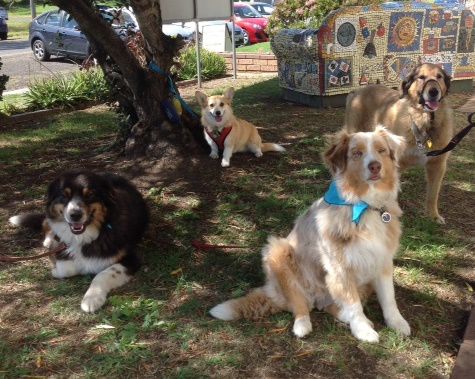 Philosophy's back.
Welcome back Rene, after a short illness. The Philosophy Café, continues to grow with all participants now enjoying being informed through the chosen and researched articles distributed by Rene, and discussed in such a friendly and informal atmosphere every fortnight.
Special Note for the Bird Watchers.
The group meets at the house to car pool for the days outing. Please contact Wayne on 0412003257 if you wish to join the group.
Want to play cards?
Cards are played in an informal setting on both Mondays and Thursdays.
You have the choice of either 500 or Canasta. Enjoy a cuppa and come along and make new friends.
Canasta/ Bolivia
A convivial group who enjoy each other?s company playing cards in a very happy environment. No experience necessary.
Monday : 10.00am ? 12.30pm
Thursday: 10.00am ? 12.30pm
Cost: $2.50 for members.
A BIG thank you!
Special Thanks to the following organisations for providing financial support to The Portarlington Neighbourhood House for a number of projects, including:
· Family Tree Software:
The Neighbourhood House family tree group received a grant from THE BENDIGO BANK for the purchase of software to assist with researching of ancestry information.
· DVD?s for Health, Exercise & Wellbeing:
The City of Greater Geelong approved a grant for the purchase of DVD?s for Health, Exercise & Wellbeing. This will greatly improve the variety of what is available for participants of DVD Tai Chi, Pilates & Zumba.
The Portarlington Neighbourhood House greatly appreciates and acknowledges the generous support of these organizations.
Due to popular demand the following card groups now meets twice weekly. New members are welcome, no experience required.
Skill sharing
One of the interesting aspects is that all our tutors are volunteers who share their knowledge with others. Some are retired teachers, while others are experience in a particular interest. If you have a skill you would like to share then contact the coordinator who can discuss it further with you.