News
Welcome back 2019
The house will reopen on Monday February 4th at 10 am.
Term 1 Program, 2019
The program for term one contains a wide ranges of courses and one day events. New programs for children, as well as increased physical activities for the older age group. The one day events and tours tend to book out early so it is advised to book now to avoid disappointment.
Note: you will be required to be a member of the Neighbourhood House to enrol in any activities. Click here to view the program.
Membership.
You will need to be a member of the Neighbourhood House to access any activities.
Membership will need to be paid annually from Jan-Dec. Click here to download the form.
Hot off the press "THE PORTAL" Issue No. 5 Click here
Not only are the visual arts flourishing in Portarlington, so are the literary arts. The initial Neighbourhood House Writing Group produced a wonderful anthology of short stories in 2013 called ?Woven Words?. A second writing group sprang up and met, also monthly, working on poetry and short stories. In 2016, these two groups produced a combined anthology of works titled ?Reflections?. This second group has also embarked on a new venture to produce a periodic magazine called ?The Portal? featuring short stories and poems written and selected by its members at its regular meetings. The magazine is available at the Neighbourhood House free of charge (while stocks last) or here on this website by clicking on the link below. We encourage readers of hard copies to pass them on after reading or leave them in places where others may pick them up, as stocks are limited. Happy reading! click here to download. The portal
New... CHESS on Mondays
A very friendly group who meet every Monday to teach and play Chess.
Newcomers are welcome and even if you haven't played before you are most welcome. Visit the link below for more information.
Fun filled events for the whole family
News, news, and fun activities.
Drama Group
This is a fun group for learning the Craft. Discover all about body language and voice control and how to become a different free.character and act. And enjoy the wide variety of sessions that take you through the many processes of Performance in a stress-free, pleasurable way. Due to popular demand this group has been moved to Wednesday nights.
Writing, Poetry, Events and more...
Portarlington Neighbourhood House writing group members were well represented at the ?Writers? Breakfast? hosted by the Port Arts Network at Saints and Sailors in October. While enjoying a beautiful breakfast, an audience of around thirty listened to short stories and poems read by the authors who managed to squeeze an amazing range of topics into the morning, each within their individual allocated five minute time frame. The morning moved along rapidly and within an hour and a half listeners had heard the works of fourteen local writers.
The challenge of story and poetry writing is being taken up by a number of people in our community, so many that the Portarlington Neighbourhood House has had to start up a third writing group to cater for the growing interest. Reading original work to an audience is a big step in developing confidence in one?s writing ability and the recent breakfast was a great opportunity for many who had never faced that challenge before.
If you are interested in finding out more about the PNH writing groups, contact the office on 5259 2290 and leave your details.
"Painting for fun"
This small group has now joined the Neighbourhood House art community. From recent sojourns around the Bellarine they will become become part of the establishment. Class size is limited, and as it is non-tutored you will are required to have some artistic ability. Get in early to reserve your place.
Woofa and Walkers book launch, (yes, dogs do write)
Wagging Tales Launch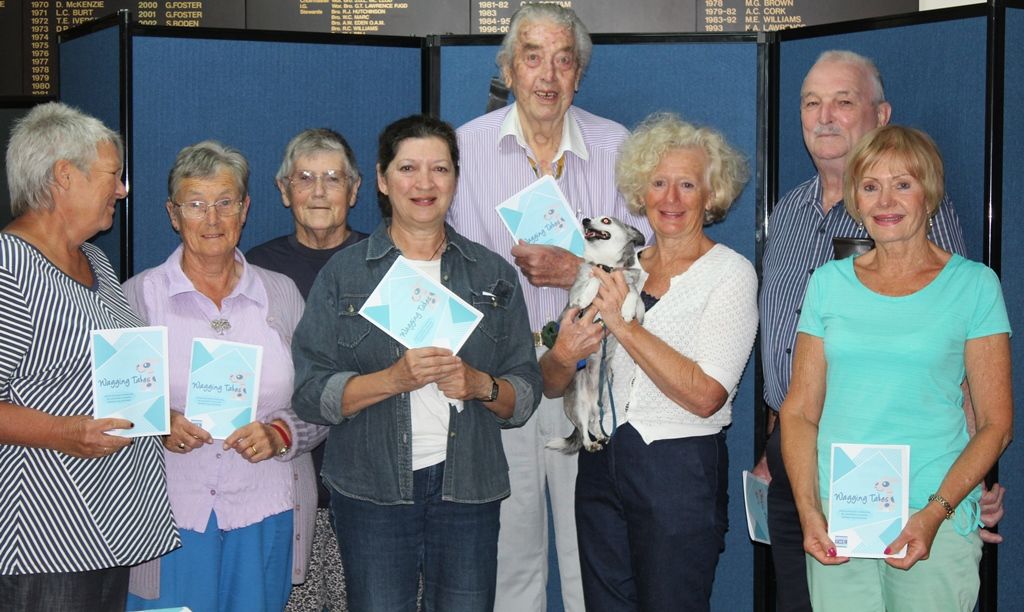 The ?Official Launch of Wagging Tales? was hosted by Woofers and Walkers at Portarlington Neighbourhood House. The gathering celebrated the stories and poems written by dog owners about their favourite woofers. We were delighted to have the editor Peter Hill with us and his number one woofer EmmyTou who got lots of pats and attention. A highlight of the launch was the reading of the poems and stories by the writers present that really brought these stories to life. It was a pleasure to sit with a group of dog owners sharing their poems and stories that gave us an opportunity to celebrate together our dogs and what they mean to us. Woofers and Walkers wish to thank all the dog owners for their wagging tales. There was a rumour at the launch about a Wagging Tales Two. Copies are available in the foyer of Neighbourhood House ($3.00) to cover our printing costs.
Julie Elterman ? Woofers and Walkers
Tai Chi
Tai chi is an ancient form of mind and body exercise developed in China.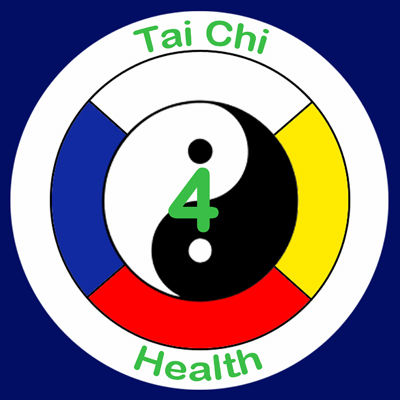 The type of tai chi offered at the Neighbourhood House is Sun Style adapted by Dr Paul Lam.
We call it tai chi for Health.
The exercises are forms taken from martial arts and performed slowly and smoothly. Tai chi for health is a safe exercise for young and old. The forms can even be done while seated. Doing tai chi regularly can benefit everyone physically mentally and socially. The forms help enhance balance flexibility endurance and overall fitness. It takes a while to remember the steps but is well worth it.
Tai chi is held on Monday at 10 a.m. and Thursday at 2p.m.
Everyone is welcome. Give it a try!
ARMCHAIR TRAVEL
The house photography group is organising a series of armchair travel events where those who have travelled overseas talk about their journey.
These events will be held every second Friday. Times to be confirmed.
COME AND EXPLORE AND ENJOY INSIGHTS over drinks and nibbles.
COST: $2.50
Walking group
Wednesday morning weekly
Walking just 30 minutes a day can help you maintain and improve your health and wellbeing. Walking improves balance, coordination and spinal health. It is also a social activity as you meet other likeminded people.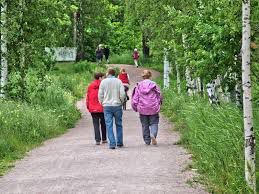 Therefore come and enjoy the health benefits of walking with others while exploring the many beautiful walking options in Portarlington. Join in for a friendly cuppa afterwards!
Day: Commencing Wednesday , 5 February
(Meet at the Mosaic Seat out the front of PNH)
Time: 8.30 am Cost: $2.50
B2S4S
Back to School for Seniors is now in its fourth year and continues to provide two hours of those forgotten ?school? activities on a Friday morning at the Neighbourhood House. Facilitated by a retired teacher, the sessions aim to immerse students in the subjects they enjoyed?or hated?.so many years ago, and bring poetry, creative writing, mathematics, history and social studies back to life. Social interaction and laughter play a major role in the program.
Students have selected a variety of study topics for 2015 which their ?teacher? will endeavour to build in to the year?s program.
Although homework is occasionally set, it is thankfully not compulsory as this would result in a high failure rate. The class size limit is twenty with many students opting to continue from one year to the next.
Drawing
The Portarlington Neighbourhood House offers two drawing classes on a Wednesday, one in the morning and one in the afternoon. These are interchangeable enabling students to attend either depending on personal appointments etc. The only requirements are pencils, paper and an interest in participating and having fun.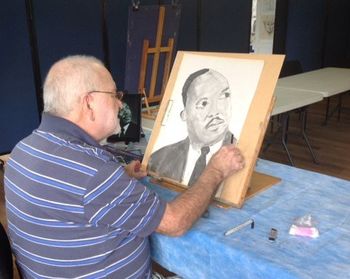 Although some students have had considerable drawing experience, many have had little and come to enjoy the social interaction and relaxation that this drawing class provides. Students have formed a list of subjects to be covered in 2015 and the facilitator will endeavour to present activities relating to these subjects to help develop skills in perspective and tonal value. While being provided with set tasks, students are also encouraged to bring their own photographs, or their own creativity to work from, related to the current subject. Students are also encouraged to explore other mediums (felt pen, biro, pen & ink, water colour, pastel, charcoal, coloured pencil etc) if they so desire.
Alternative Building Access.
For those with limited mobility, or have large objects to carry, please note the Neighbourhood House has alternative access around the back of the building with entry points off both Willis and Brown Streets. There is a doorbell to ring on the lefthand side to enter the building. Please note this is suitable for both wheelchairs and pushers.
KENNEL CORNER
The Corner is for all things doggy.
SO for all you dog lovers who have an event to promote or a photo to add please forward information to the Neighbourhood House.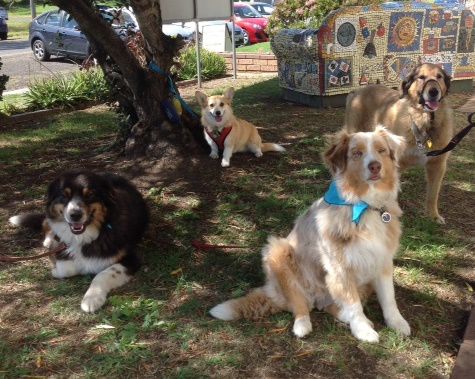 Philosophy's back.
Welcome back Rene, after a short illness. The Philosophy Café, continues to grow with all participants now enjoying being informed through the chosen and researched articles distributed by Rene, and discussed in such a friendly and informal atmosphere every fortnight.
Special Note for the Bird Watchers.
The group meets at the house to car pool for the days outing. Please contact Wayne on 0412003257 if you wish to join the group.
Want to play cards?
Cards are played in an informal setting on both Mondays and Thursdays.
You have the choice of either 500 or Canasta. Enjoy a cuppa and come along and make new friends.
Canasta/ Bolivia
A convivial group who enjoy each other?s company playing cards in a very happy environment. No experience necessary.
Monday : 10.00am ? 12.30pm
Thursday: 10.00am ? 12.30pm
Cost: $2.50 for members.
A BIG thank you!
Special Thanks to the following organisations for providing financial support to The Portarlington Neighbourhood House for a number of projects, including:
· Family Tree Software:
The Neighbourhood House family tree group received a grant from THE BENDIGO BANK for the purchase of software to assist with researching of ancestry information.
· DVD?s for Health, Exercise & Wellbeing:
The City of Greater Geelong approved a grant for the purchase of DVD?s for Health, Exercise & Wellbeing. This will greatly improve the variety of what is available for participants of DVD Tai Chi, Pilates & Zumba.
The Portarlington Neighbourhood House greatly appreciates and acknowledges the generous support of these organizations.
Due to popular demand the following card groups now meets twice weekly. New members are welcome, no experience required.
COMMUNITY COOKING ~
Now on Friday morning!!
Due to the success of the Wednesday Community Cooking group ~ which has now been booked out we have ?opened? another community kitchen on Friday mornings.
So come along and learn to cook, share recipes and a meal.
Cost is approximately $5.00, which includes a meal and ingredients. Please contact the House for more details.
Skill sharing
One of the interesting aspects is that all our tutors are volunteers who share their knowledge with others. Some are retired teachers, while others are experience in a particular interest. If you have a skill you would like to share then contact the coordinator who can discuss it further with you.